My late night SS (sourcing and surfing) sessions go well with an excellent cup of coffee and great music.
Feeding my love of the music of The Eagles, and realizing just how good their album Hotel California really is set the tone and the mood for an extended evening of discovering interior design and interior decorating similarities.
This was no wasted time.
 Wasted Time.
The Eagles.
Get it?
Editing and refreshing design options is necessary to stay current with accessory and accent selections.
Color and accessory choices may shift, but the foundation of our tastes tend to stay solid.
Not all design and decorating moodboards are created equal, nor immediately put into project action.
I distinctly remember an episode of a since canceled reality television show that featured the architecture and interior design process.
When the couple, who were deep into the interior design process, met with interior designers, architects and contractors, they produced a large look book full of images, articles and clippings detailing the furnishings, accents and accessories of preference.
This was way before the days of Pinterest, folks.
Working on the moodboard for our master bedroom remodel afforded me the opportunity to discover the gorgeous interior design work of Linda McDougald from Linda McDougald Design and Postcards from Paris.
The private South Carolina residence at The Cliffs at Keowee Springs is breathtakingly beautiful, as is the magnificent and impeccable interior design work of Linda McDougald.
Photography by Rachael Boling Photography.
The master bedroom images immediately captured my attention.
I noted the similarities in color, furnishings and accessory choices between her design and my selections and choices in my master bedroom moodboard.
The upholstered headboard with nailheads and the mirrored nightstands especially reflect my tastes.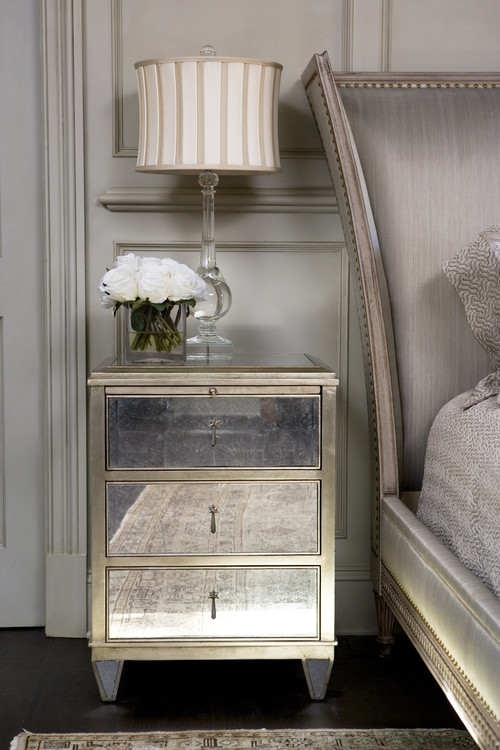 Architectural elements and spot antique pieces complement the contemporary spacing.
The make no mistake strength of a soft color palette is this; it envelopes the space in a subtle yet strong whisper, that when paired with optimum furnishings, accessories, and accents, becomes a decorative roar.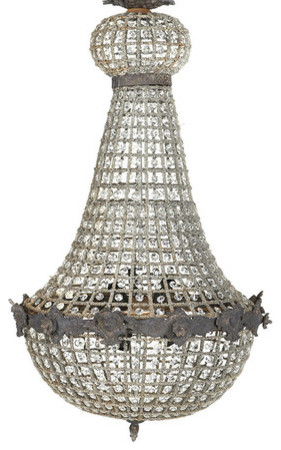 This kitchen knocks my socks off!
From the exposed brick ceiling, pewter and Carrara marble countertops and dual toned stainless steel French Lacanche range to the custom designed cabinetry crafted by Jose' Florez, no culinary or decorative detail has been overlooked or left undone.
Features such as the pot filler and antique iron fire back lend charm, unique form and elegance to the function at hand.
I like a good surprise, but I love a great surprise!
Linda McDougald's design work is no Johnny-come-lately or new kid in town ( I could not resist).
Between the coffee, the tunes and the gorgeous images, it turned out to be a very good sourcing and surfing session.
You never know what you'll find on the internet!