We're moving on up and over a few states to the country road, rolling hills and mountains of East Tennessee for the Southern Dinner Table Part 2.
Take me home, country roads and See Rock City signs!
Southern in style with only the slightest hint of hillbilly coming through, the delicious differences that set the Southern dinner table in Tennessee style defined the spirit of what coming together for a meal is really all about.  Up first in the Texas vs. Tennessee Southern dinner table comparison taste tests is bread.  In the thoughts and palettes of my Texas and Tennessee family there was and is no room for discussion.  When in Texas fresh soft white bread places in a bread and butter saucer graced the dinner and supper table.   When in Tennessee cornbread is considered the bread of life.
A hot black skillet swimming in Crisco seasoned the cornbread batter made from White Lily meal and flour added extra calories, extra lovin' for the oven, and a guaranteed golden crisp crust on the bottom, top and edges so divine it seemed a shame to consume.
Home grown tomatoes topped with a thin layer of mayonnaise and a thick dusting of fine black pepper claimed the title of table staple.  Fresh vegetables were more a rule than an exception, and just as it was in the kitchens of Texas grease, and plenty of it, played an intricate role in the flavor quotient.
There was never any misunderstanding the theory of the Tennessee Southern dinner table.  The recipe to make it work was one part the way it used to be done mixed with one part the way it used to be done.  In other words, forget about teaching these old dogs a new trick.  The ladies of Fountain City, Northwood, Oakwood and central Louisiana stood in an unairconditioned kitchen cooking from mid-morning until late afternoon. My paternal grandmother and her sisters believed cooking was meant to be an all day event.  Louisianians are also known for our epic all day and all night cooking marathons.  Slow and low- just the way Southern flavor intended.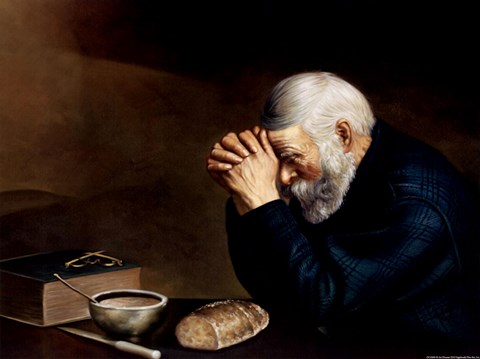 Practicality suited this anything but pretentious crowd, and I wouldn't have had it any other way.   A framed copy of Eric Enstom's Grace appropriately hung on the breakfast nook wall, the one memento I requested to have "one day."  Wafer thin china plates perfectly matched to equally thin iced tea glasses completed the last step before calling the men into the kitchen dining area for dinner.
Wait.  What?
That's right.  The women and girls moved into the living room where we sat patiently in the air conditioning waiting for the men to eat dinner.   An archaic practice at first impression, this was the way it was done in my grandmother's home, her mother's home and her mother's mother's home.
Why?
Size and space, or lack thereof.
The kitchens in the homes of my Tennessee family members were small spaces of utilitarian works.  Kitchen design and decor of the north, south, east and west has come a long way, baby.  Grits and biscuits may be a Southern thing, but lack of space is a universal thing.
I don't believe nor make the claim that the South holds the patent on dinner table philosophies.  What I do know from first hand experience and delicious feedback is there is a shared conclusion among the faithful and the converted who have witnessed, experienced and savored the mechanics of the Southern dinner table that it is truly a unique case study of common threads running deep through blended traditions.
"Tell me what you eat, I'll tell you who you are."
~Jean Anthelme Brillat-Savarin